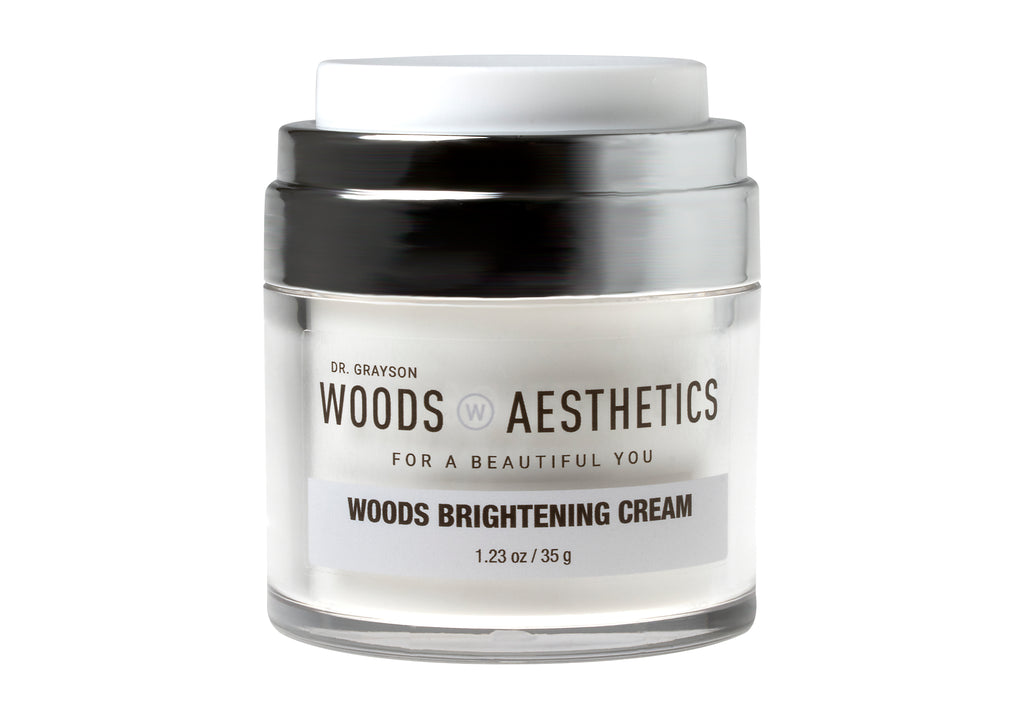 Woods Aesthetics
Brightening Cream
APPROPRIATE FOR: All skin types
PURPOSE: A unique customized cream that is enriched with arbutase and retinol to meet YOUR face. Gently exfoliates, helps lighten and brighten uneven skin tone and suppress pigment while leaving you with a beautiful glow.
RESULTS: Skin brightening pads treat uneven pigment, tone and texture
WHEN TO APPLY: Apply nightly after cleansing. Most start with 3 times a week.
---
Related products