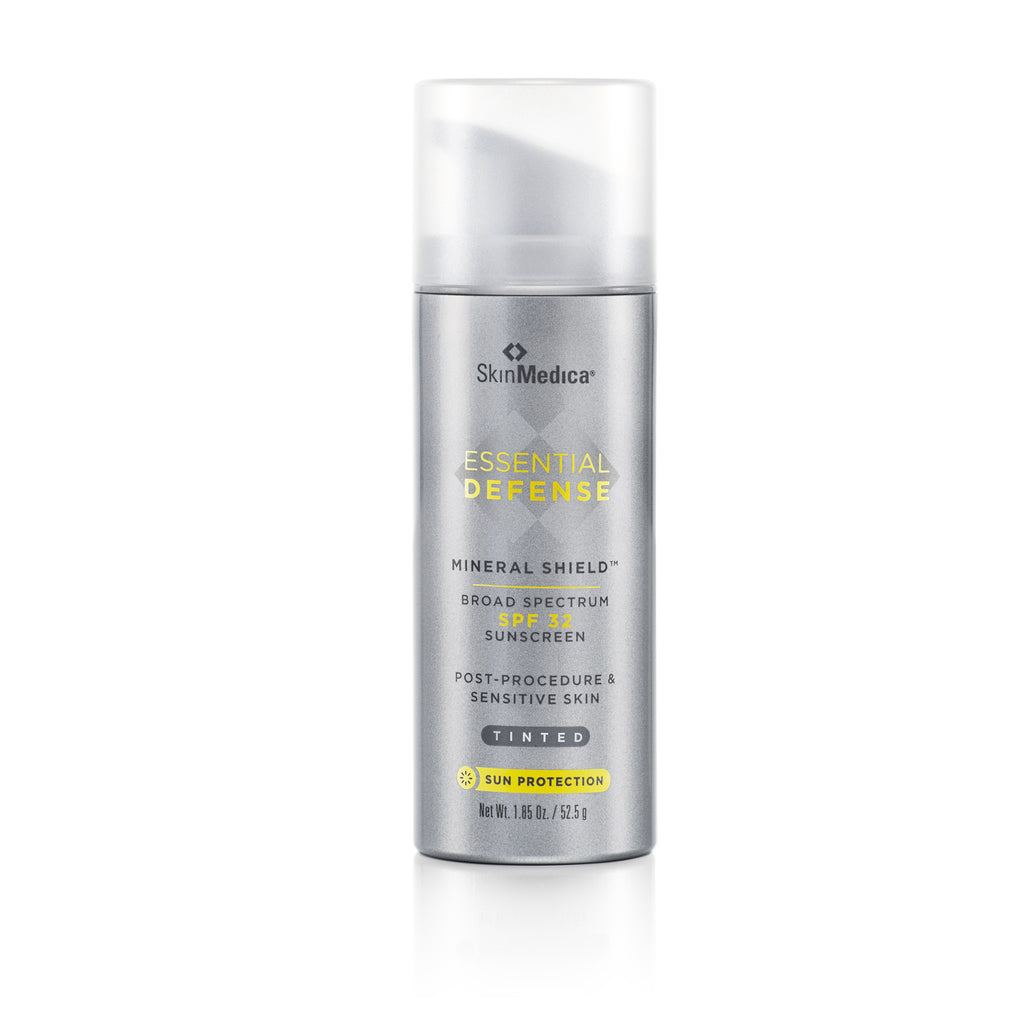 SkinMedica
Essential Defense SPF 32 Tinted
A sunscreen with a touch of color, this slightly tinted, lightweight formulation is ideal for sensitive and post-procedure skin. It gives you the highest level of UVA protection available, along with UVB coverage in a mineral shield that's gentle to your skin.
Appropriate for: Post procedure and sensitive skin types
Purpose: Uses zinc oxide and titanium dioxide to prevent UV rays from penetrating the skin, giving you broad spectrum UVA/UVB protection—perfect for sensitive skin or post- in-office cosmetic treatment. Slightly tinted for those who want a touch of color. Hypoallergenic, noncomedogenic, oil free, paraben free, and fragrance free.
Results: Protects against damaging UVA and UVB rays
---
Related products