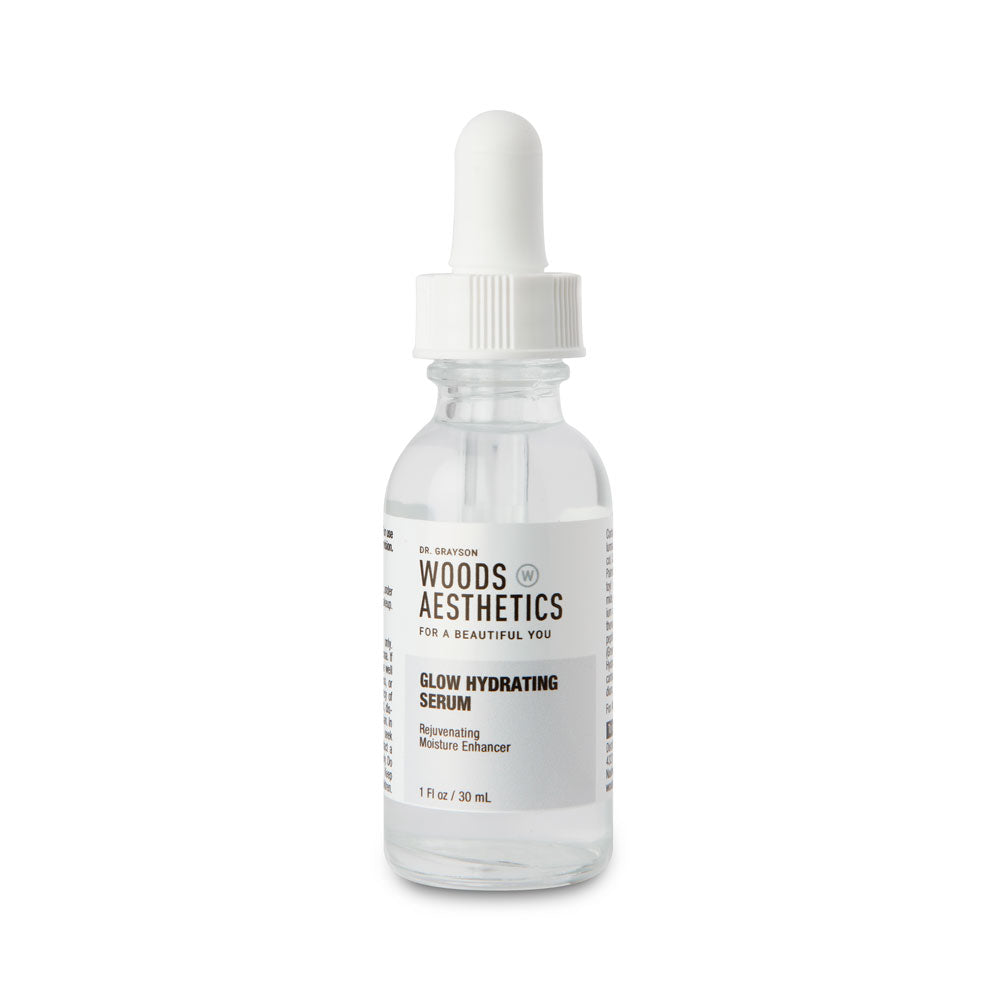 Woods Aesthetics
Glow Hydrating Serum
APPROPRIATE FOR: All skin types
PURPOSE: A rejuvenating moisture enhancer that can be used to compliment and maximize the benefits of another moisturizer. Contains hyaluronic acid which naturally occurs in the body and can help smooth the appearance of fine lines and wrinkles.
RESULTS: Enhances moisture in the skin.
WHEN TO APPLY: 1-2 times daily, as needed.
---
Related products