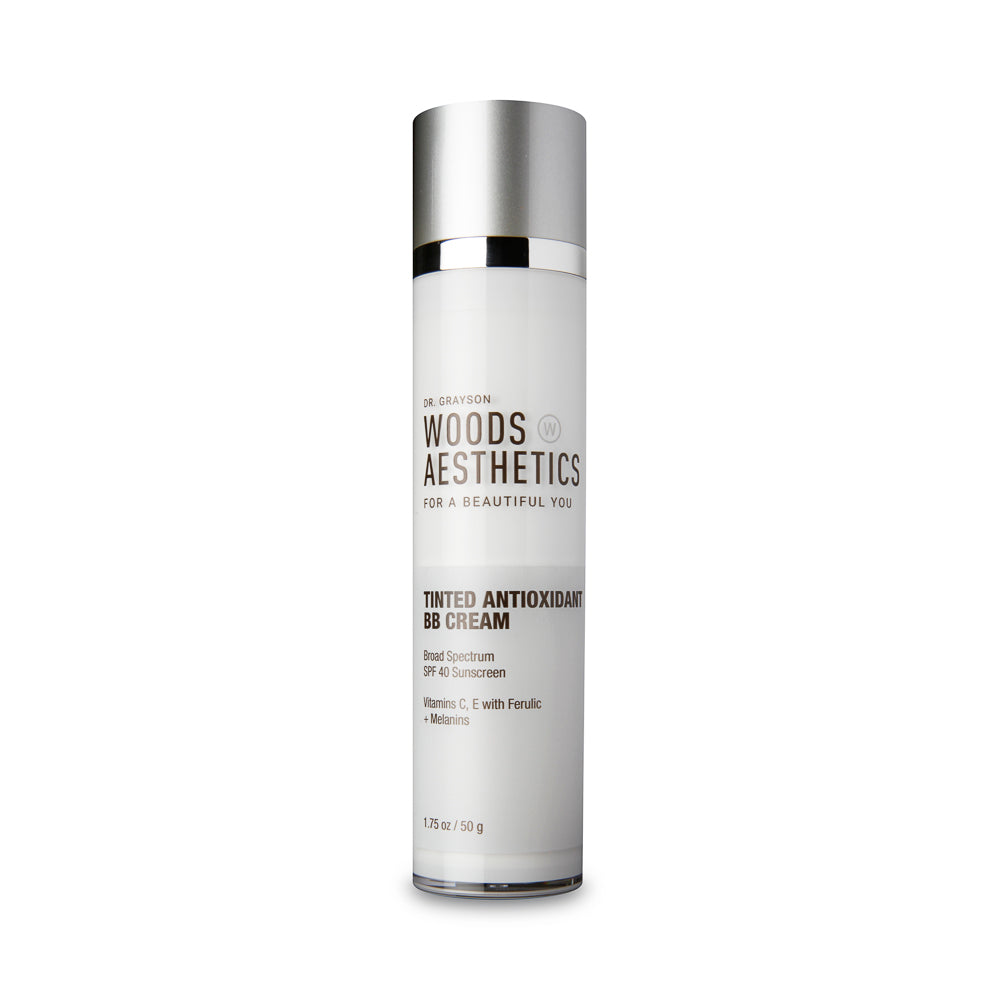 Woods Aesthetics
Tinted Antioxidant BB Cream SPF 40
APPROPRIATE FOR: All skin types
PURPOSE: Protects against damaging UVA/UVB rays. Vitamins C, E with Ferulic provide the nutrients the need skin need to rebuild itself and protect against environmental factors. Universal tint provides a light coverage that evens skin tone and primes skin for anyone looking for a little bit of color.
RESULTS: Protects against harmful UVA/UVB rays.
WHEN TO APPLY: Apply before sun exposure. Reapply every 2 hours.
---
Related products