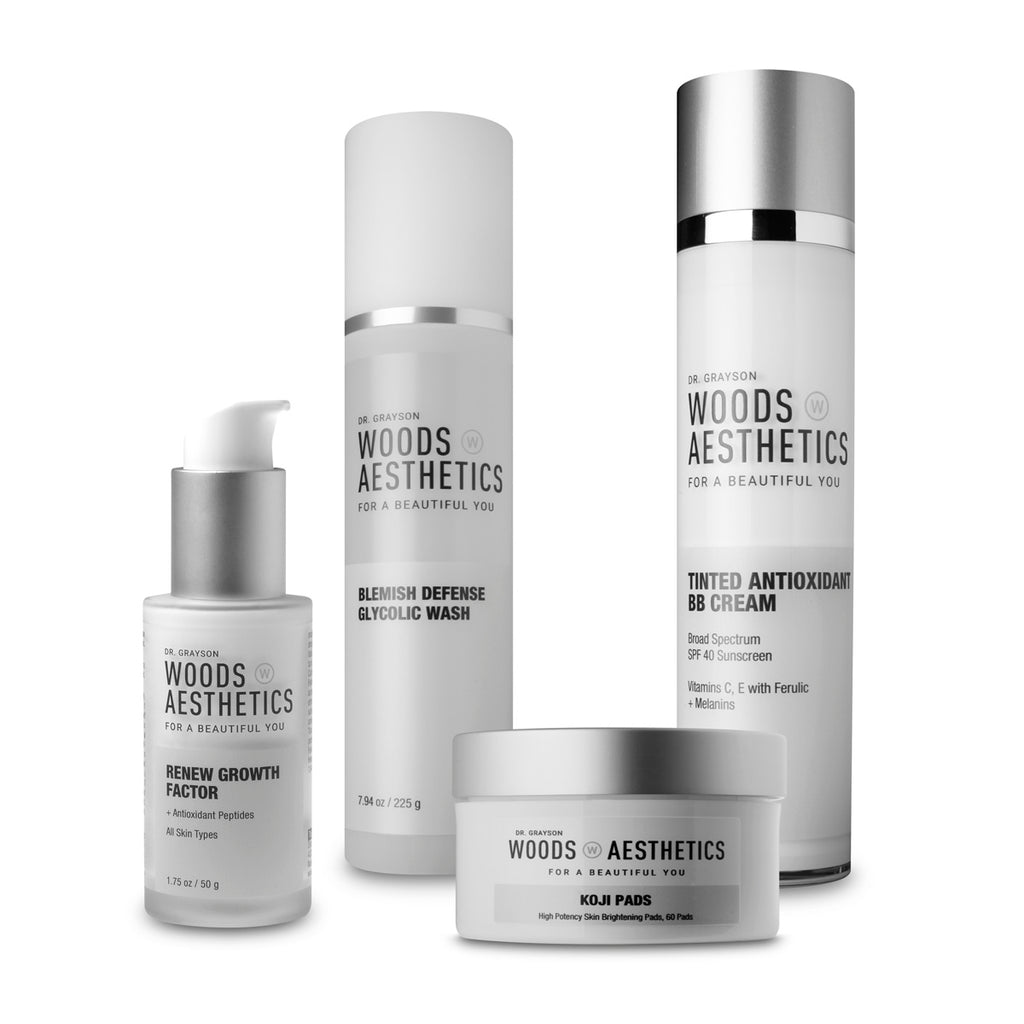 Woods Aesthetics
Woods Power Pack
Sale price
$437.00
Regular price
$514.00
Who doesn't want to glow with a skincare package pumped with power? Included in this kit are our ever popular Koji Pads along with additional products to hydrate and gently exfoliate. This package is perfect for an individual with normal to oily skin.
Tinted Antioxidant BB Cream
Protects against damaging UVA/UVB rays. Vitamins C, E with Ferulic provide the nutrients the need skin need to rebuild itself and protect against environmental factors. Universal tint provides a light coverage that evens skin tone and primes skin for anyone looking for a little bit of color. Protects against harmful UVA/UVB rays.
Koji Pads
A unique formula containing Kojic acid, Arbutin, Vitamins C and E, and Green Tea, leaves your skin with a beautiful glow. Gently exfoliates, helps lighten and brighten uneven skin tone and suppress pigment. Skin brightening pads treat uneven pigment, tone, and texture.
Blemish Defense Glycolic Wash
Cleanser with 10% Glycolic formula for enhanced exfoliation to help smooth the texture and tone of the skin. Enhanced cleansing to reveal a brighter, smoother skin tone and texture.
Renew Growth Factor
This amazing growth factor product combines with vitamins, antioxidants and hyaluronic acid to enhance and rejuvenate skin. It enhances texture, smooths lines, increases volume and hydration while encouraging new collagen production.
Save by purchasing the bundle. Items sold separately retail for $481
---
Related products